Past projects
Little Attitude, my first race car.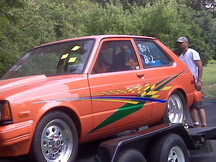 Ricky
12A Rotary turbo charged. Not tested on the track yet.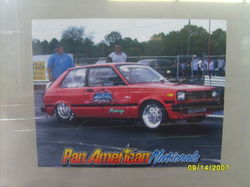 Chito Racing
Car already ran on the 8`s, with some more efforts it will run on the 7`s in the quarter mile.
13B turbo with G Force transmission and a 12 bolt chevy rear end.